Haunted Highway Blog Hop!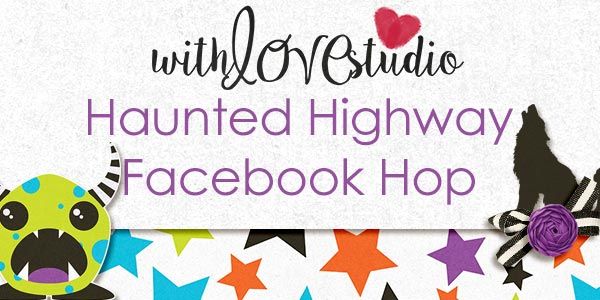 Welcome to the With Love Studio Haunted Highway Facebook/Blog Hop! Do you have some fun planned for Halloween this year? Make sure to take lots of photos, and hopefully, these fun gifts will help you make some great layouts of your special memories!!
This month I have been the featured designer at With Love Studio and I've had lots of great new kits just for you! My entire shop is on sale, but the sale ends October 31, so make sure you stop by and take advantage of these awesome prices before the spell is broken!! Before you get to the treat I have for you, please take a look at some of these delightful goodies!

Sweater Weather – a cheerful and cozy kit!
Pick of the Patch – perfect for fall and Halloween !
Close Knit – My featured kit full of sweet family goodness!
Be Witched – full of dark and mischievous black cats!
This is the gift I have for you…
Now… here goes the link to download my freebie:

Thank you for stopping by! Everyone at With Love Studio wishes you a safe and fun Halloween! Make sure to visit With Love Studio and join in the other Witching Week fun that we have going on there! There are daily challenges with many prizes that coordinate with this blog hop – and LOTS of new kits and sales! You'll definitely find something there to love!
If you get lost along the "Haunted Highway" head back to the With Love Studio blog to get back on track!